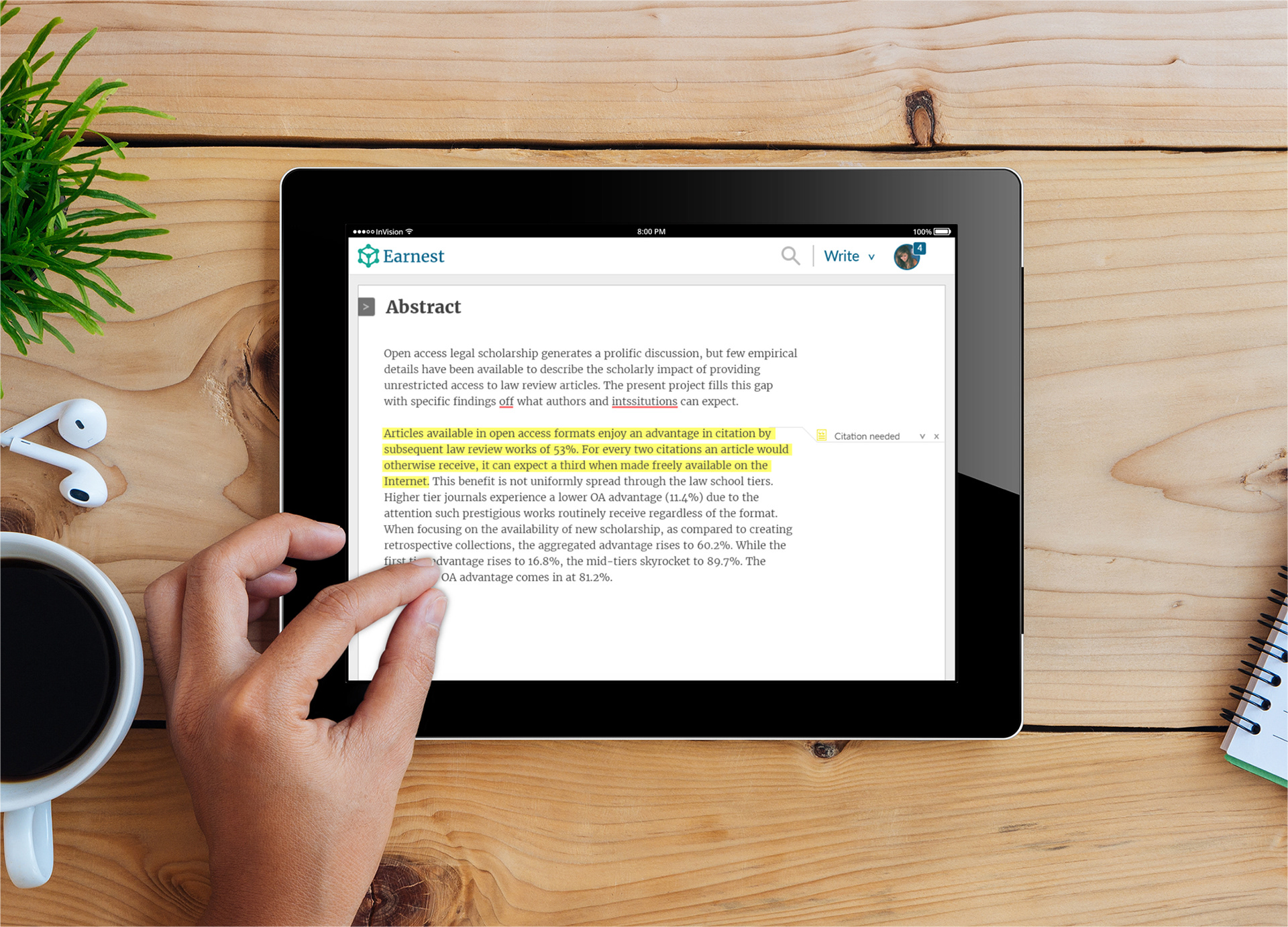 The Challenge:
What does the next generation of users want from an Academic publishers like Emerald Group?
The Outcome:
Based on the insights that searching for academic content is hard, and writing in an academic style is difficult, we designed 'Earnest': a digital personal research assistant.
The first journal article was published in 1665 and over the last 350 years not much has changed. Experts write article based on emerging research, these are reviewed by their peers, are published, and then read by academics and students, which in turn generates more research and knowledge on a subject. 
However with developments in technology and changes in how academics and students read research, as well as the potential threat of open access publishing, Emerald Group approached our team with a question. 'What do the next generation of users want from an academic publishers like Emerald? And how can we create new value for them?'
"

How

can we create new value for the next generation of Emerald users?"

We began our research phase by carrying out in-depth interviews with users and experts within the academic community. We aimed to secure a range of interviewees with different 'extremes'. As Stanford's d.school
advocates
, selecting users at the edge of the bell curve of the target demographic helps to uncover meaningful needs that might not otherwise be obvious, however these needs may also be relevant to the wider population. Matt Cooper-Wright, Senior Design Lead at IDEO,
writes
that extreme users should 'exhibit sharpened traits of your core users.' 
We hoped that 
we might uncover some interesting findings by interviewing such users. One of our interviewees was
 Jack Andraka, known for his award-winning work on detecting the early stages of cancers, performed while he was a high school student. Also Jelte Wicherts, the editor of an open access academic writing platform disrupting the industry. 
Once we had completed the interviews we synthesised some of our key findings into composite user personas in order to aid our understanding of Emerald's user's needs.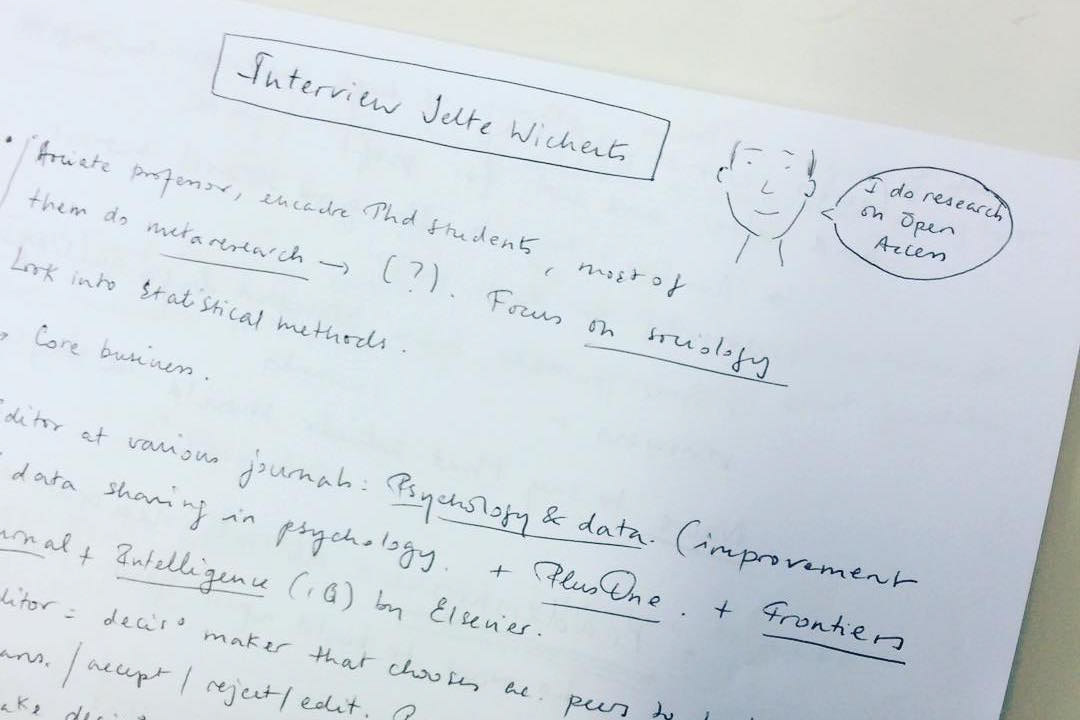 Finding content is hard
- It's difficult to find the right academic content, a lot of time is spent reading unused articles. 
Learning the style is hard
- It's difficult to adjust to writing in the academic style, especially for people new to academia, such as undergraduate students and early career researchers. 
Duplication
- It's easy for academics to work for a long time on research before realising someone else has been doing the exact same work in parallel. 
Collaboration
- It can be hard to find the right collaborators. 


The Idea = A Personal Research Assistant 
We used ideation techniques such as rapid brainstorming and design fiction exercises to generate lots of ideas, before selecting our favourite. We ultimately chose to develop an idea for a personal research assistant, which would help users navigate hard-to-find academic content, as well as assisting them with writing in the right academic style. 
In order to flesh out the concept and align the team's understanding of the idea, we began wireframing the potential service, and sketching interfaces. We also developed a business model canvas for how the service could work within Emerald's current business.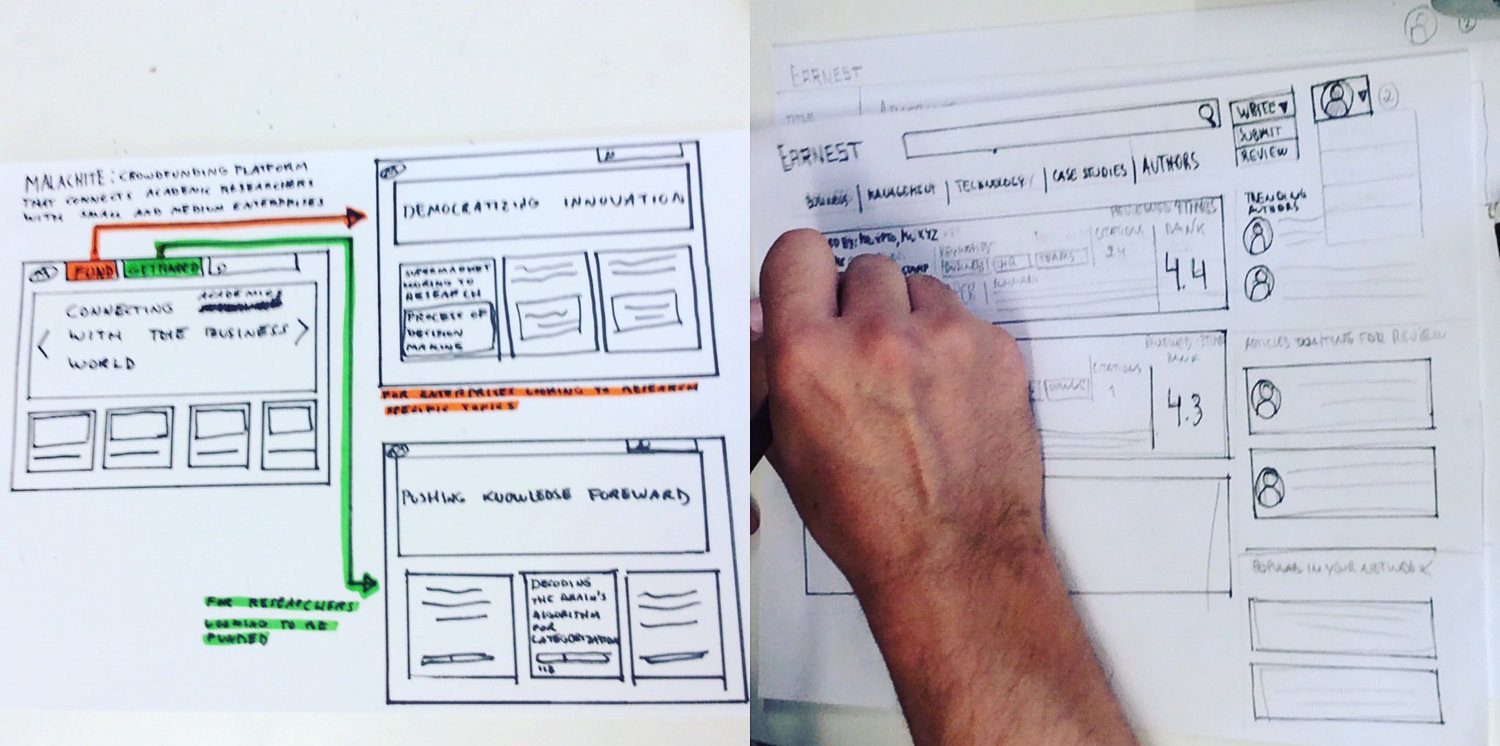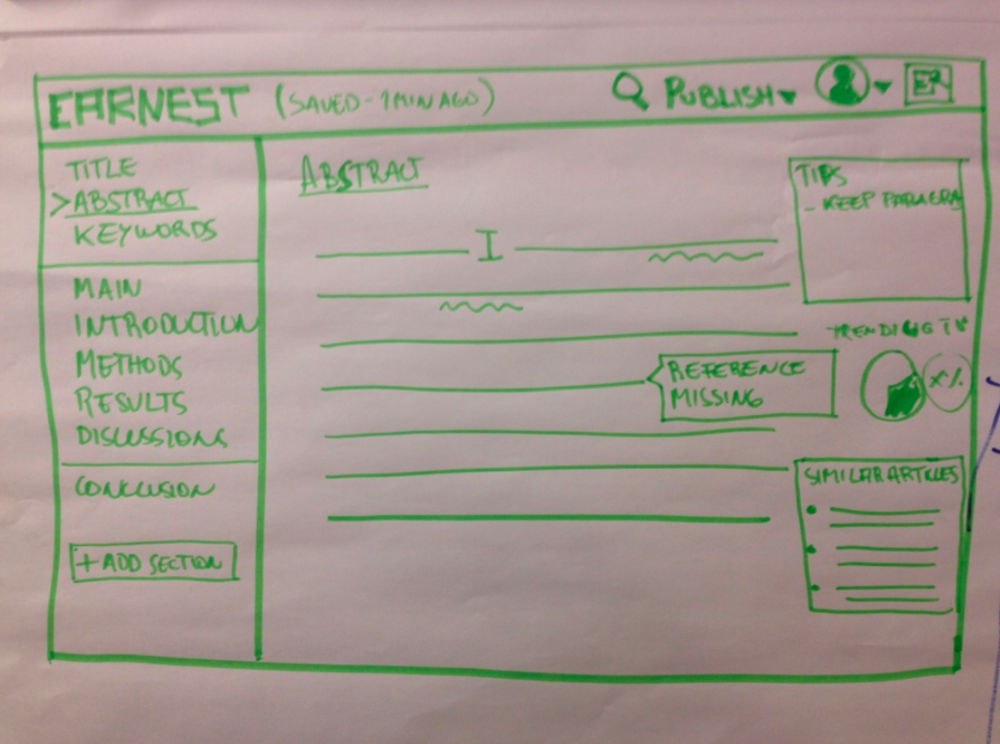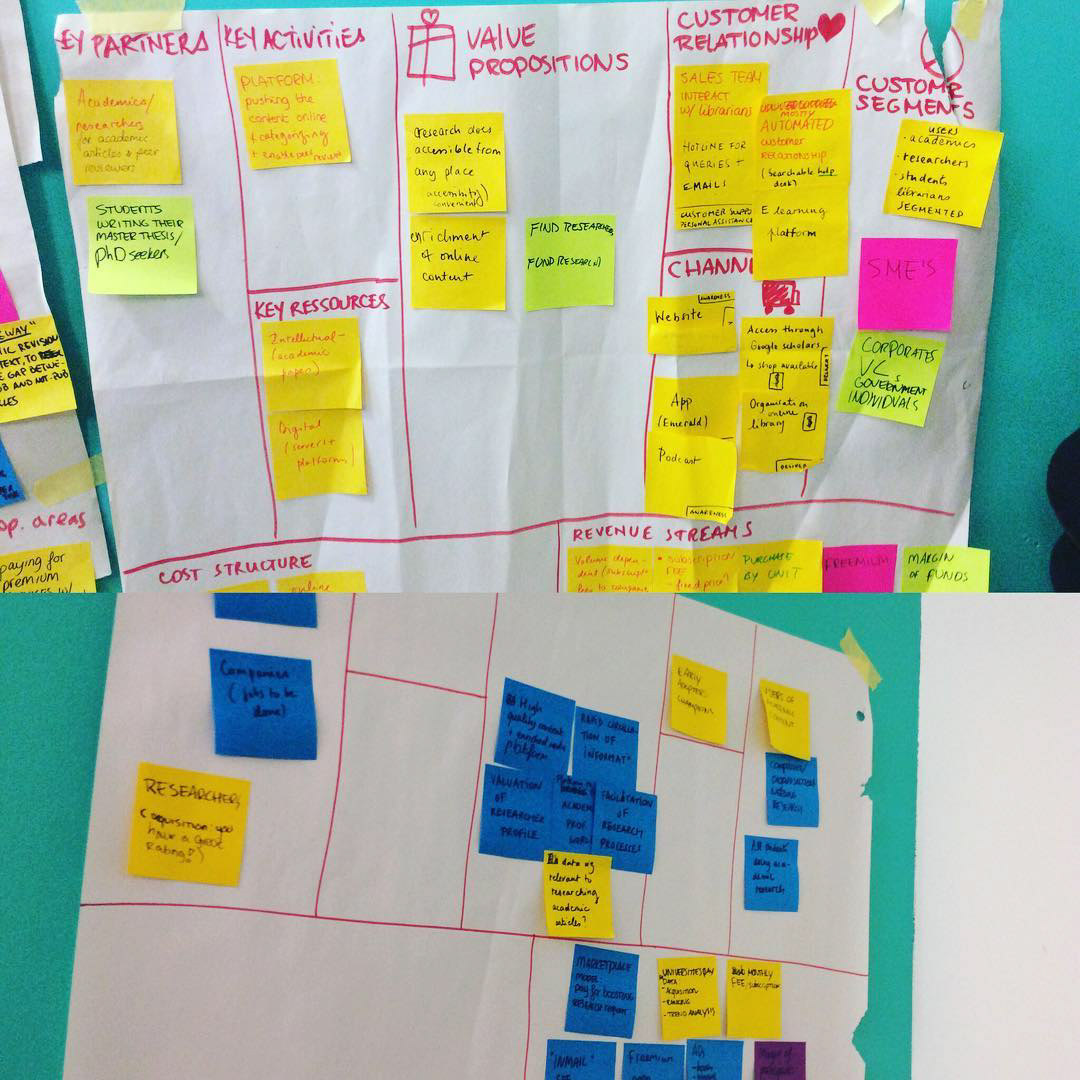 From wireframing and sketching the concept, as well as low-fidelity prototyping, our idea had evolved into 'Earnest'. A personal research assistant, ready to help students and early career researchers with their academic work. 
Earnest suggests relevant content whilst users work, whilst also helping them to write in the correct academic style. These features were based on the key insights that it was difficult to find the right content, and that writing in an academic format can be hard, especially for newer academics such as students.  
Earnest also prevents duplication of work for researchers, alerting them of similar research being carried out. Furthermore it allows academic to connect with potential collaborators.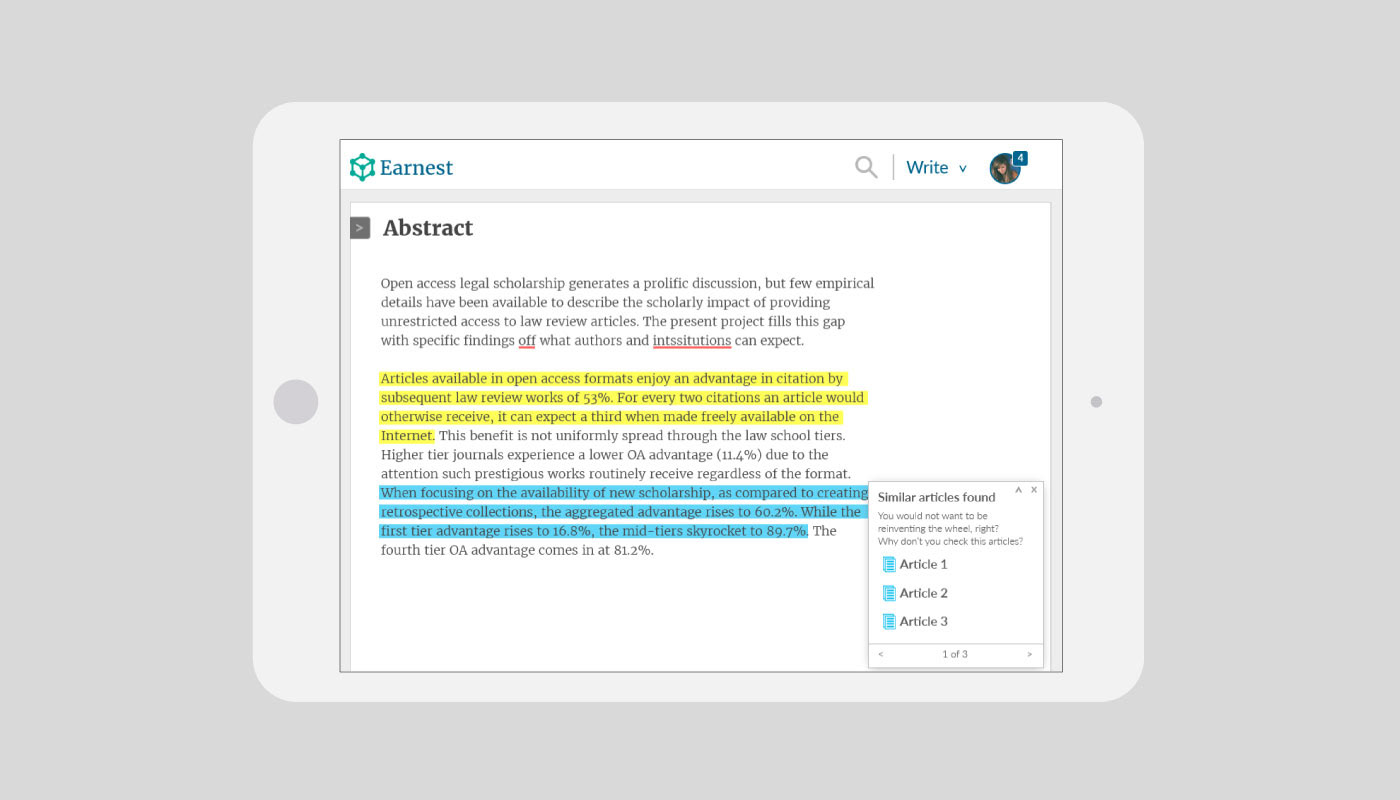 We delivered the concept and prototype with a pitch in front of fifty members of Emerald staff. The team had great feedback regarding the concept and and prototype. Rebecca Evans, head of innovation at Emerald said that "the team really explained the concept and what it would offer, and user needs were at the forefront and the basis of why they developed the product." Emerald have expressed an interest in developing the prototype further within the company. 
Interestingly, since we completed the project, Google has 
developed a similar feature
within its docs platform. 'Explore' recommends relevant content whilst you write. We think this is testament to the strength of our concept!
"User needs were at the forefront, and the basis of why the team developed the product."